30 Photographers in London You Should Know in 2021
London's cultural scene
London is a cultural melting pot buzzing with creative energy.
Creators, artists, and visual storytellers bring their immense talents to Carnaby Street and Brick Lane, making the city come alive.
While museums, galleries, festivals, and events can't operate as usual during the pandemic, let the following list of talented photographers in London inspire you.
Photographers you should know
The following creators impress us in a diverse range of categories, creating photos that move audiences. Looking to get inspired, or to book a gig? Look no further.
1. Jonathan Kennedy
Jonathan Kennedy is a central London-based food photographer who creates mouthwatering photos for advertising, editorial and social media.
After graduating in 2009 with a BA(Hons) in Photography, he quickly found his calling working with the culinary arts. He has since worked with clients such as Guinness, Cadbury, Heinz, and McDonald's.
Check out his work at your own risk if you're hungry: https://www.jonathan-kennedy.co.uk/
2. Alexandra Popa
Alexandra Popa is a maternity, baby, and portrait photographer, always ready to capture those perfect and intimate moments between families.
Often working with new parents and newborns, Alexandra is patient, calm, and cheerful ensuring a comfortable shooting environment. She likes to use natural light to create special images families can cherish forever.
Check out Alexandra's website:
3. Serena Bolton
Based in West London, photographer Serena Bolton specializes in personal and professional portraits for any occasion. She has an excellent portfolio in family and teen portraits, headshots, personal brand photoshoots, and more.
She's all about engaging and empowering the subject of her images, making for stunningly honest and playful memories to last a lifetime.
Look through Serena's portfolio:
4. Dan Burman
Dan Burman portrait and event photographer thrives on new experiences. His work in event and conference photography allows him to meet new people and explore new places on a regular. He's also a skilled portrait photographer, offering in-studio or on-location shoots. He also does scientific photography!
Dan discovered his passion for photography at an early age and has honed his craft ever since. He's worked with a wide variety of impressive clients like The Times, American Express, Airbnb, and The Independent.
See more of Dan's work at:
5. Kirill Kozlov
Kirill Kozlov is an excellent headshot photographer in London, with experience and ties to the film industry.
20 years ago Kirill studied to become a director of photography. He brought his skill-set into creating professional headshots for actors and performers. Through networking and personal ties to casting directors and agents, he knows how to create the perfect headshot to get you hired.
Find Kirill's headshots at:
6. Andy Tyler
Andy Tyler one of the best corporate photographers in London. His portfolio includes excellent professional headshots, business portraits, and PR photos, next to his event photography.
Andy worked with brands like Coca-Cola, Amazon, McDonald's, Samsung, and eBay. He's easy to work with and delivers fantastic photos quickly.
Check out his work here:
7. Jonathan Knowles
Jonathan Knowles is an award-winning advertising photographer and filmmaker, with a special focus on the drinks, food, and fashion industry. His dynamic photographic style make him one of the most captivating product photographers in London.
Jonathan created iconic ad campaigns for brands like Heineken, Costa Coffee, and Jimmy Choo.
8. Mark Grey
Studio Grey portrait photographer Mark Grey is an extremely qualified corporate photographer specializing in headshots, staff portraits, and PR shoots that align with your company culture.
They pride themselves in offering excellent service, great quality, and outstanding value to their customers.
9. Vudi Xhymshiti
Vudi Xhymshiti is a journalist, documentary and press photographer whose work is focused on the politics of race, gender, identity, migration, and conflict. As a HEAT-certified photographer, he reports on international conflicts from all over the world.
His work has been featured in various news outlets, like The New York Times, TIME Magazine, Der Spiegel, The Guardian, and more.
See Vudi's work here:
10. Helen Bartlett
Family photographer Helen Bartlett is a proud ambassador for Canon besides her passion for photography. Her interest in taking pictures of children started early too, and since 2003 she's pursuing a career in taking natural family pictures in black and white.
Helen's work has been recognized both nationally and internationally, and she held lectures on professional children's photography across the UK. Her goal is to take pictures that allow families to hold on to precious memories with stunning photographs.
Check out Helen's work here:
11. Konstantin Suslov
Konstantin Suslov is the founder of Fashion Photographer in London. He's a commercial and fashion photographer whose unique, the cinematic style was featured in magazines like the Italian Vogue and L'officiel. He often travels the world seeking new creative challenges that suit his technical skill and vision.
His personal project titled WW2 Veterans pays tribute to a defining part of history showcased through powerful and emotional portrait photography.
Check out Konstantin's portfolio here: https://www.fashionphotographerin.london/index/G0000ogYsseO1vxg
12. Susan Porter-Thomas
Susan Porter-Thomas is an awarded master photographer in child portraiture. She photographs children of all ages, from newborns to teenagers. Her family and maternity shoots provide tasteful and elegant portraits to hold onto forever.
Susan's work was acknowledged by the National Association of Professional Child Photographers. See more of it here:
13. Headshot Guy
John Cassidy, founder of the Headshot Guy specializes in high-quality corporate headshots for LinkedIn or company websites, and now he offers remote headshots virtually from the comfort of your own home or office. This can be the perfect solution for teams working remotely and it's clearly a 100% Covid-safe.
He and his team offer support through every step of your shoot, including wardrobe advice, studio services, and more.
Check out his work here: https://www.theheadshotguy.co.uk/
14. Danny Baldwin
Having explored a wide range of different art forms such as drawing, drama, and modeling, Danny Baldwin found that photography is the perfect medium to express his ideas.
His dramatic style is strongly influenced by fashion as freely explores colors, textures, and shapes with a devotion to beauty.
His stylish and sensuous photos have been featured in Vogue UK, Q Magazine, Grazia, and Idol Magazine among many others.
Find Danny's Instagram at: https://www.instagram.com/dannybaldwinphotography/?hl=en
15. Nicholas Goodden
Landscape photographer Nico Goodden dedicated his craft to photographing some of London's most stunning landscapes in the past decade.
Nico also has a successful photography blog and writes articles that are featured by publications like The Guardian and The Huffington Post. His personal goal is to inspire others to be creative and develop their own photography skills.
Check out Nico's blog and landscapes:
16. Martin Smith
Master photographer Martin Smith is a Fellow of the Master Photographer's Association, and he has an impressively diverse portfolio of landscapes of London and other beautiful cities of the world.
His late-night and early morning photos of the London skyline fascinate and awe their viewers. Mr. Smith processes all aspects of his work personally to maintain full creative control.
Find his work here:
17. Trevor Sherwin
Landscape photographer Trevor Shermin has a technical day job – but this doesn't stop him from his passion for capturing traditional landscapes, urban cityscapes, and architecture.
His stunning long exposure photos of London's skyline are certainly worth checking out.
Find Trevor's portfolio and photography blog here:
18. Linda Wisdom
Street photographer Linda Wisdom has a passion for urban and lifestyle photography, and she loves teaching photography workshops and photo tours in London and Europe.
She's been part of many successful exhibitions including the London Photo Festive in Borough and Photo City London. Her clients include Airbnb, Digital Photographer, and Panasonic Lumix amongst others.
Find Linda's portfolio:
19. Ronya Galka
Ronya Galka urban photographer moved to the UK from Germany in the 1990s and worked as a marketing manager. She discovered her passion for observing people on the street, living their everyday busy lives, and her talent of capturing the ordinary and making it special.
She describes street photography as something honest and straightforward, yet culture-defining.
Her beliefs shine through in her portfolio, which you can find:
20. Markus Tavengwa
Markus from Markus T Photography specializes in immortalizing weddings and other special events, like anniversaries and engagement parties.
His clients rave about his professionalism and attention to detail. His dedicated to taking striking images, and also works with portraits and product photography.
See Markus' website: https://www.markustphotography.com/
21. Dan Morris
Wedding photographer Dan Morris found his passion for capturing truthful and beautiful moments of that special day, and he very much enjoys his job to this day. His pictures hold a lot of character and display genuine emotions that make for captivating images.
His photos were featured in various wedding photography publications, and won photography awards as well!
Check out his website for his breathtaking photos, and his adorable sausage dog, Sid:
22. Jason Hawkes
Jason Hawkes specializes in aerial photography and worked with huge brands like Apple, Amazon, Rolex, Nike, and Ford.
Besides shooting his home base, London, he takes wonderful aerial photos worldwide, showcasing landscapes and architecture from a stunning perspective.
Check out Jason's portfolio: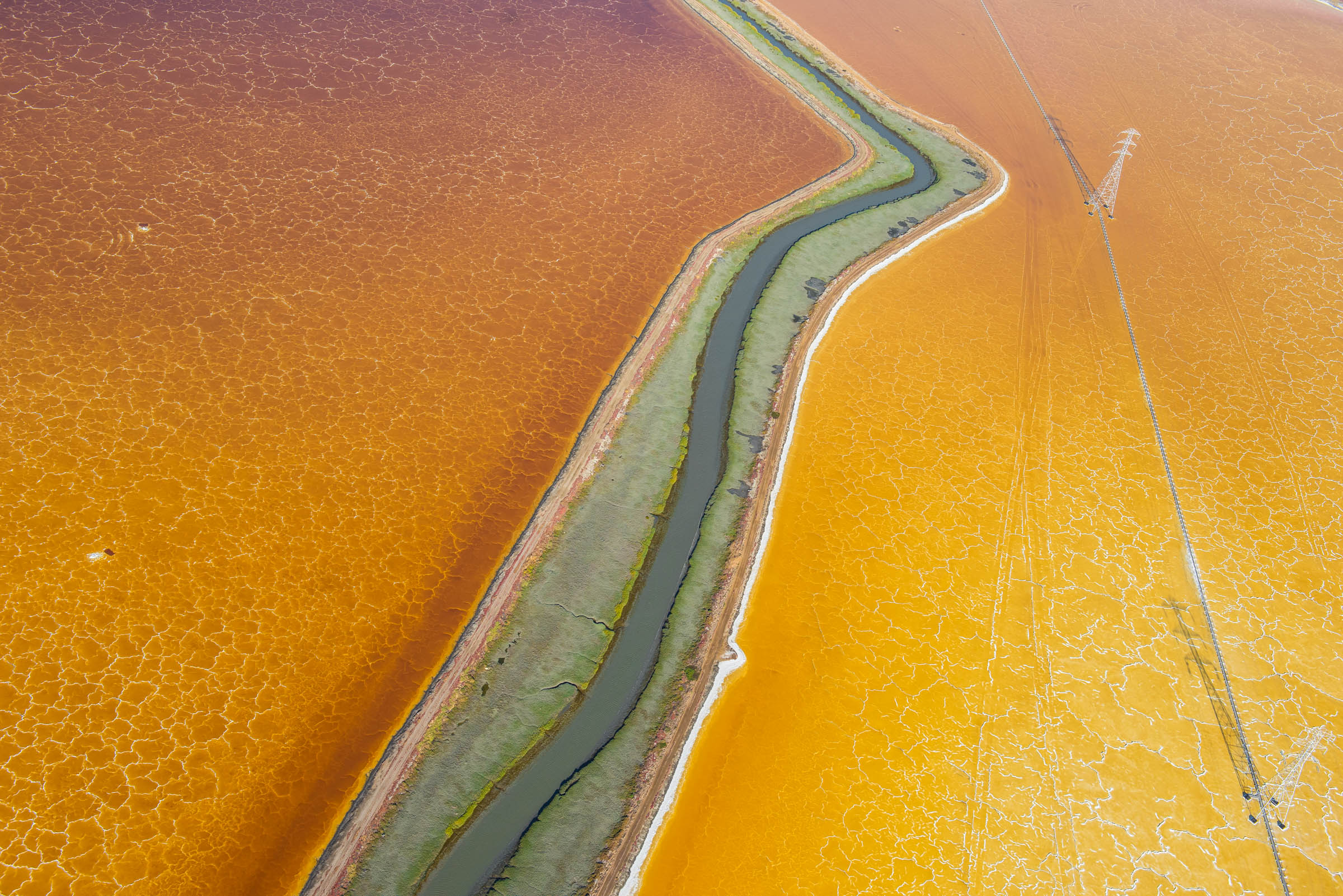 23. Joas Souza
Brazilian native Joas Souza has photography in his blood. His father being one of Brazil's best-known photographers in the era of film, he's been learning and perfecting the craft since his childhood.
Also influenced by her mother's profession as a prominent architect, Joas now excels at clean and crisp architectural photography that has a high-end timeless feel.
With an excellent reputation also in aerial photography, his perfectionism drove Joas to create captivating images for clients like the Maybourne Hotel Group, Bedford Estates, and Prestbury Investment Holdings.
Check out his portfolio here:
24. Andy Sidders
Andy Sidders is a Buckinghamshire-based sports photographer. He has experience with professional and amateur sports, and mass participation sporting events, like triathlons.
His subjects won't stand still, so he captures the moments of action and adrenaline skillfully. He has a personal passion for running, having even run the London marathon a few times!
Check out Andy's portfolio here:
25. Yaw Akuamoah-Boateng
London-based wedding photographer Yaw from Boateng Photographic become interested in the profession after receiving his own wedding photos. Since then he's on a mission of creating extraordinary images that will capture the essence of a couple's special day.
His style is a mix of creative portraiture and documentary-style photography. He's a self-defined strobist, using lighting to create drama and impact while also capturing candid emotion.
Check out Boateng Photographic: https://www.boatengphotographic.com/
26. Steve Lawton
Steve Lawton has 25 years of experience shooting headshots for actors and businesses. He focuses on creating portraits that communicate humanity, and a person's essence.
He prefers natural light combined with a stunning location to create welcome and authentic images that aid his clients through their careers.
Check out Steve's portfolio:
27. Samuel Ridge
Samuel Ridge is a London-based photographer of portraits, weddings, lifestyle, nature, and more! He's dedicated to raising awareness to global issues, such as climate change through his powerful images.
Sam also works with film and creates stunning photorealistic drawings.
He describes his style as cinematic, natural and stylish. Find Sam's work at: https://www.samuelridge.com/
28. Helen Abraham
Helen Abraham is a documentary wedding photographer with experience of over 10 years. She often shoots destination ceremonies besides London-based weddings, and she believes that the secret to a perfect wedding photo lies in making the couple comfortable.
She loves giving people a memento to remind them of their special moments.
Find Helen's website at:
29. Matthew G Lloyd
Matthew Lloyd is specialized in advertising, corporate and editorial photography. His stylized location portraits were featured in publications like The Guardian, Sunday Times Magazine, and Bloomberg.
He fell in love with the craft through his work with the student paper while taking a management course at Leeds University. Now he's one of the most sought-after editorial photographers in London.
Find more of Matthew's work at:
30. Maja Daniels
Maja Daniels is a Swedish photography-based artist. She isn't tied down to only photography, rather the opposite: her photos are heavily influenced by sociological methodology, moving image materials, and a variety of other disciplines.
Maja has an academic background in photography, sociology, and journalism, which gives her complex, multi-cultural images an edge.
Find Maja's contemporary work here: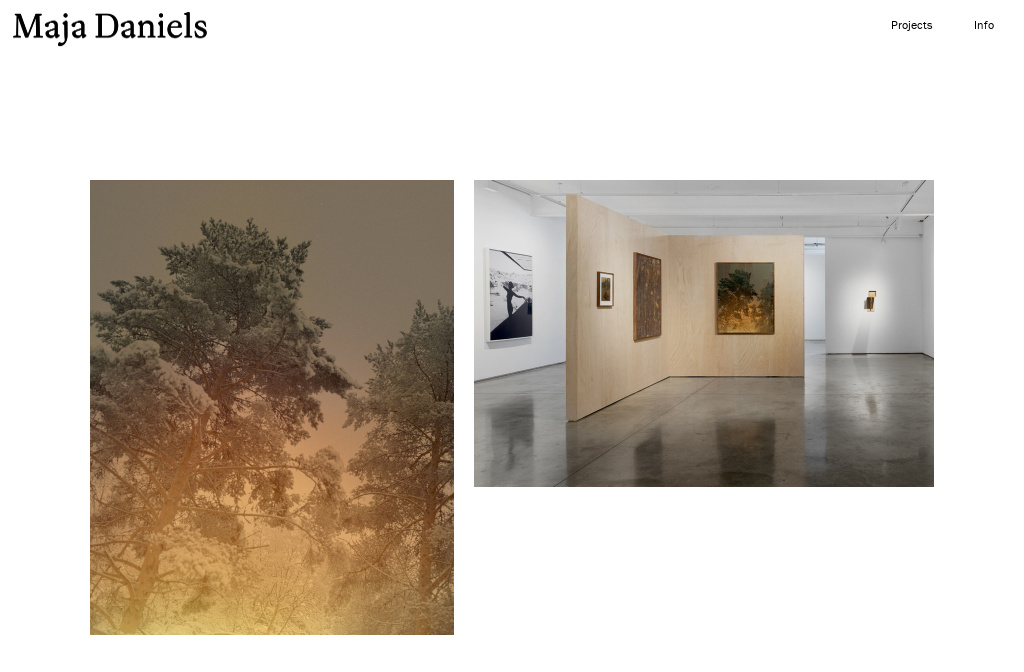 Closing thoughts
I hope these photographers inspired or entertained you.
Did these artists inspire you to start your own photography journey? Check out this article about the best cameras for beginner photographers.
Are you already working on your next project? If you're looking to get gear, consider hiring a camera, or subscribing to one.